Clear Space
The South Dakota Mines logo should always be surrounded by a minimum area of space. The area of isolation ensures that headlines, text or other visual elements do not encroach on the logo.
The area is defined by using half of the height of the "M" mark in the South Dakota Mines logo. It doesn't matter what version of the logo is used, the clear space remains the same. A margin of clear space equivalent to this height is drawn around the logo to create the invisible boundary of the area of isolation.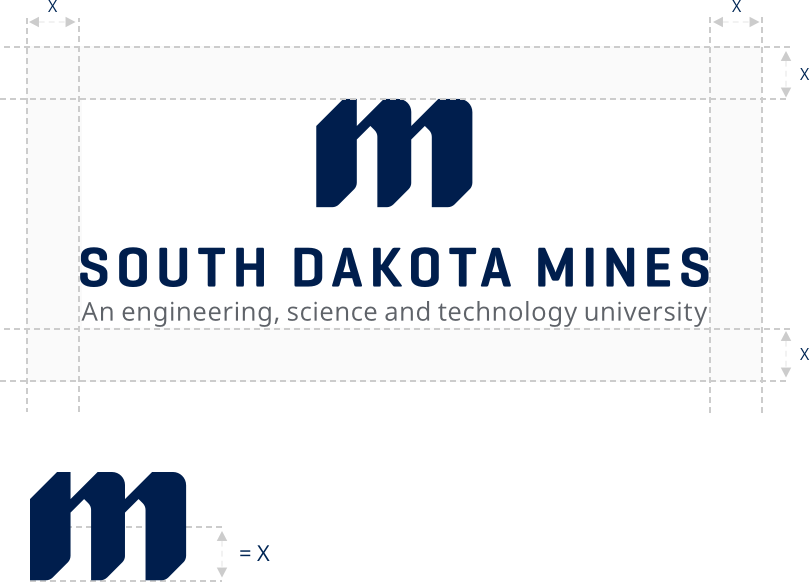 Minimum Sizing
To preserve the legibility and integrity of the South Dakota Mines Logo, minimum size requirements must be observed.
Vertical logo: In print, the minimum allowable height is .375". For the web, 40 pixels high at 72 pixels per inch (ppi).
Left stacked logo: In print, the minimum allowable height is .625". For the web, 60 pixels high at 72 ppi.
Unapproved Usage
Do NOT change the colors

Do NOT stretch or warp the logo

Do NOT change the typeface

Do NOT decorate the logo

Contrast Guidelines
The logo should always maintain a strong contrast against its background.